Sammy Schroeder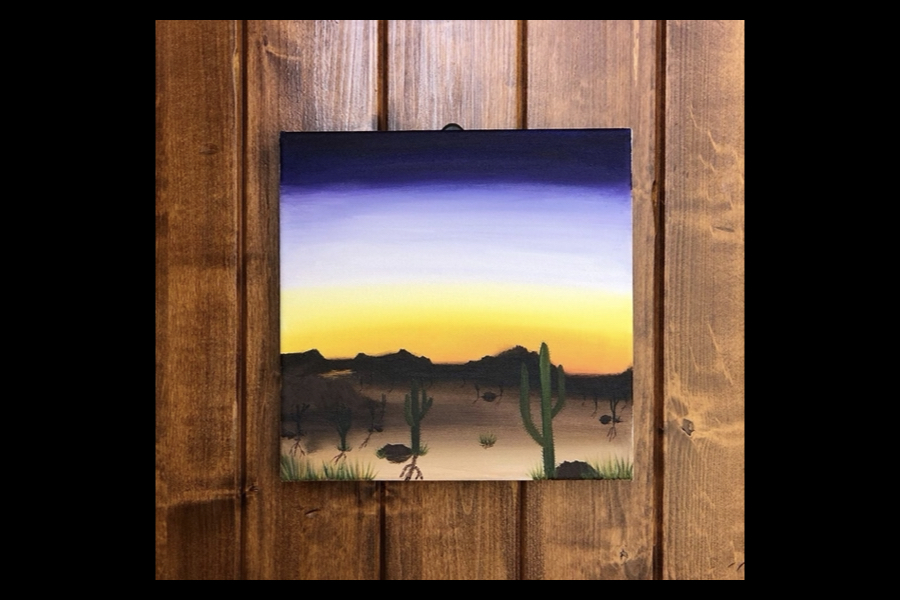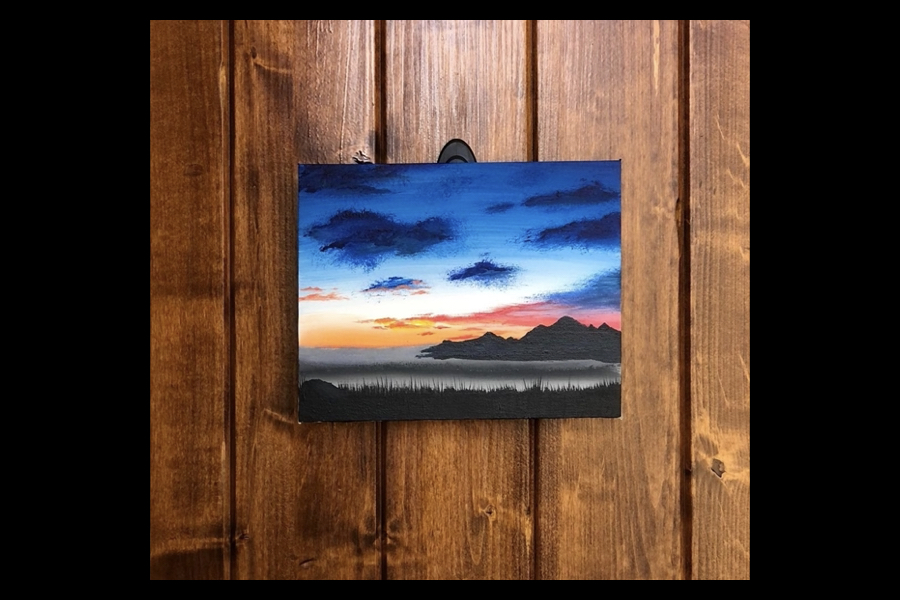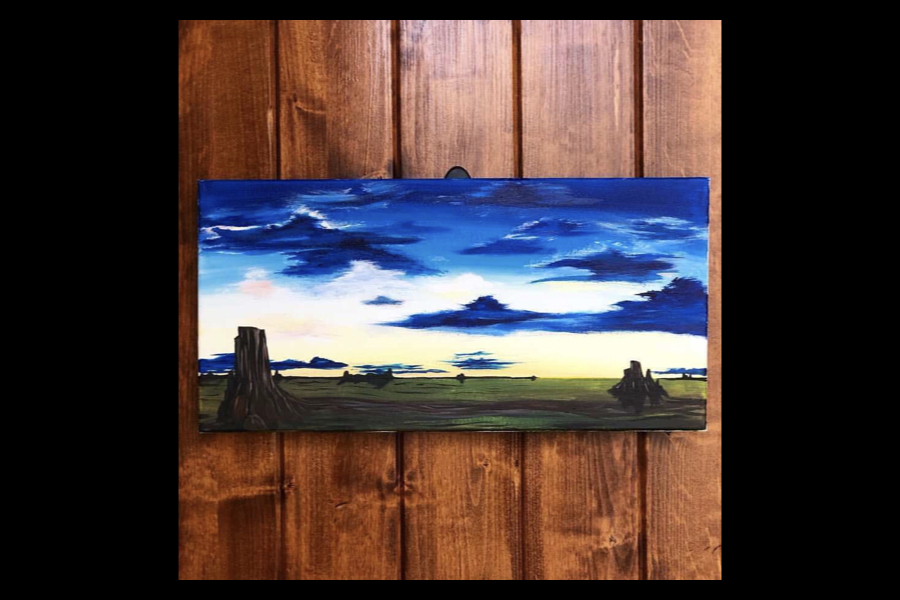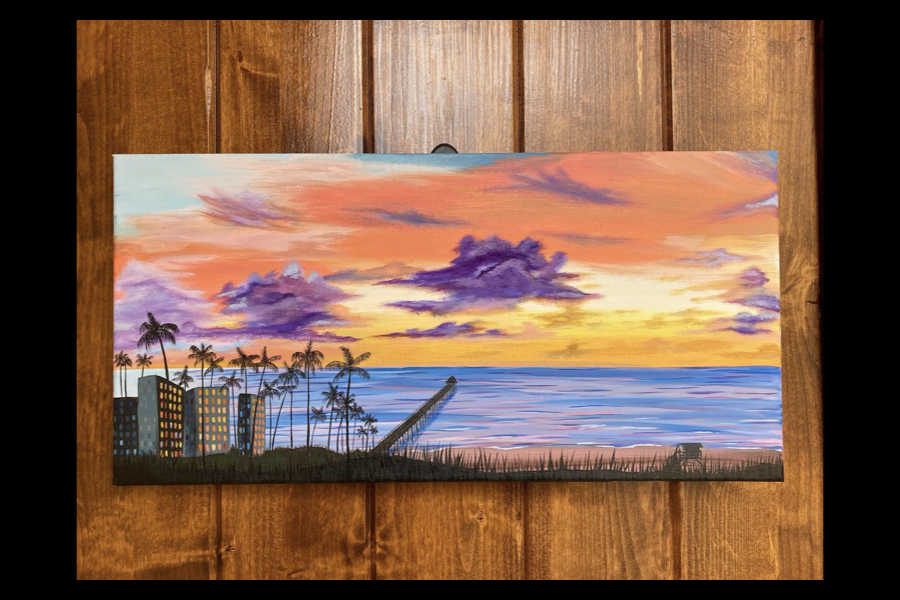 If you are interested in purchasing an art piece listed for sale, please contact Anastasia Guanio at artexhibit@ucsd.edu.
Arizona Skies
Acrylic paint on canvas | $40
Reminiscing on the time when the skies were a black currant shade of purple fading into a golden gourd horizon. The distant hills a mere shadow of the days obstacles and the towering Saguaro's populating the desolate Earth still warm from the heat of the Arizona sun.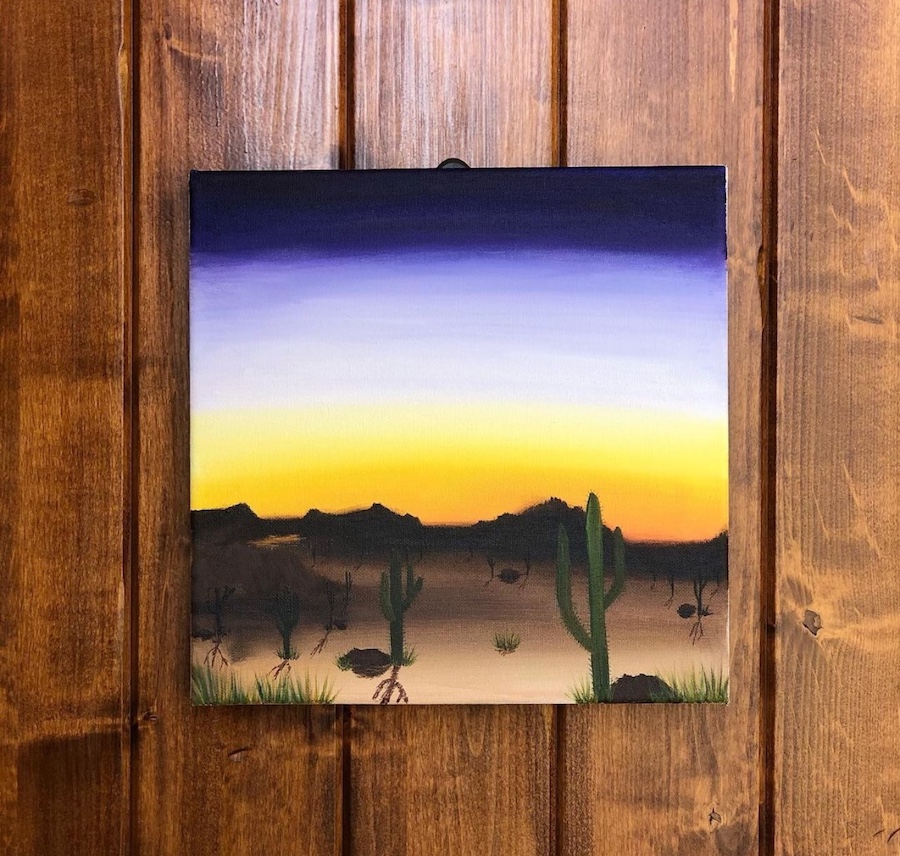 Dusk
Acrylic paint on canvas | $35
Mountain top islands overlooking Mother Nature's daily evening masterpiece. Displaying incredible colors that one can only dream to replicate, scenery like this is my inspiration.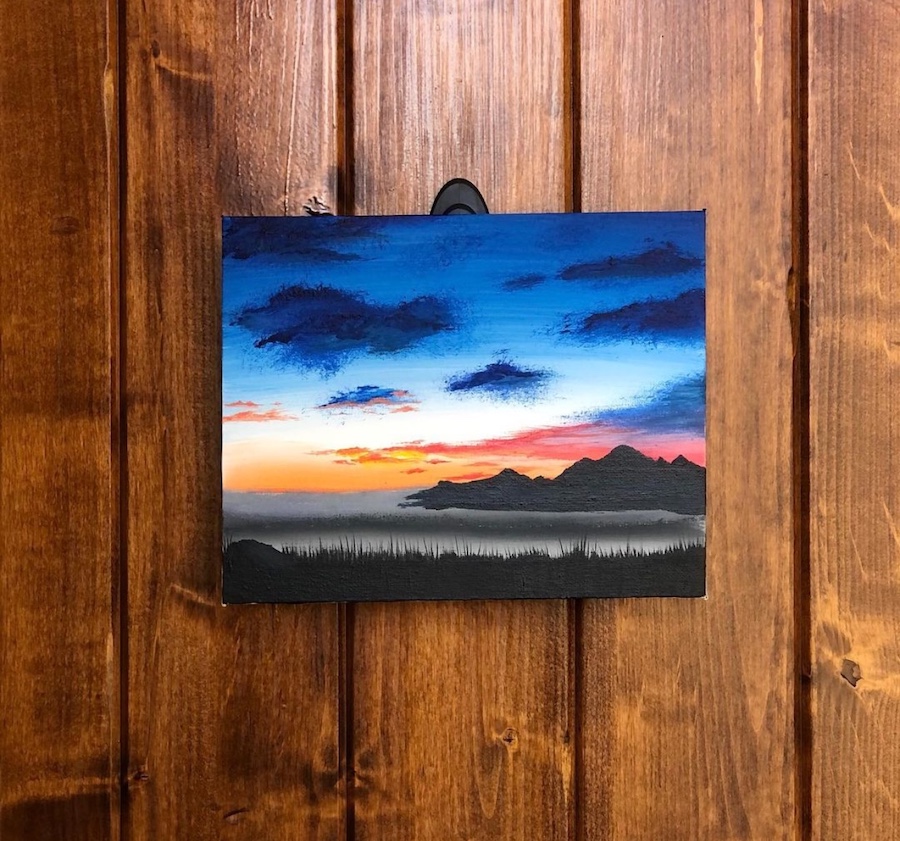 Open Range
Acrylic paint on canvas | $65
A reflection of life without barriers, where anything is possible. Use this painting as a reminder that there is a vast array of opportunities, your path is not set in stone. Your choices are endless just like the endless skies.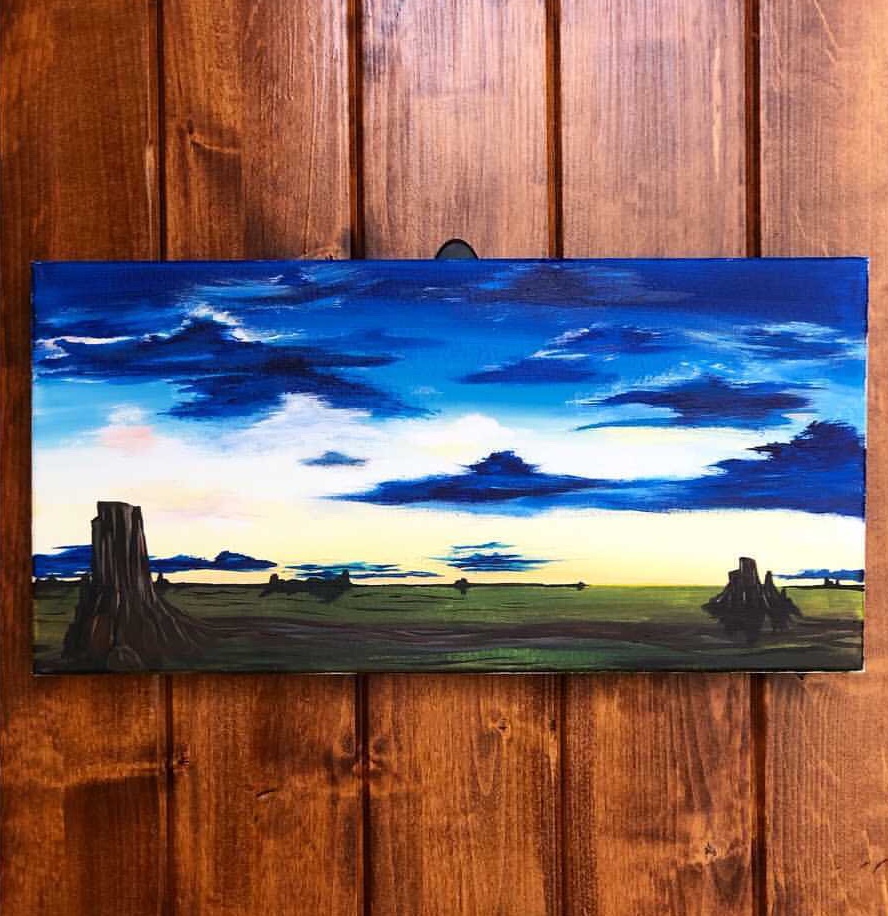 Hapai
Acrylic paint on canvas | SOLD
Inspired by the beauty of Kumeyaay land. Hapai translates to "People's Water". This piece is admiring the beauty that Mother Nature has painted for us to witness. No sunset is ever the same, knowing this helps us learn to appreciate the "in-the-moment" experiences in life.